This morning I was so excited to get up and go to the vintage fair at Old Spitalfields Market. I had picked my outfit, mentally, the night before. Charged my camera and packed some change for lunch. I did not arrive at the fair till 1:30pm despite getting up at 10am. I had to wake my boyfriend up and wait for him to get ready, I am sure he takes more time to get ready than I do. We were on the move.
Once I had arrived I called @pop_up_vintage to collect my vouchers and begin shopping. I met the lovely ladies who gave me the vouchers, had a chat and they took a few pictures on several photographic devises. I felt like a celeb. I was so pleased I had won.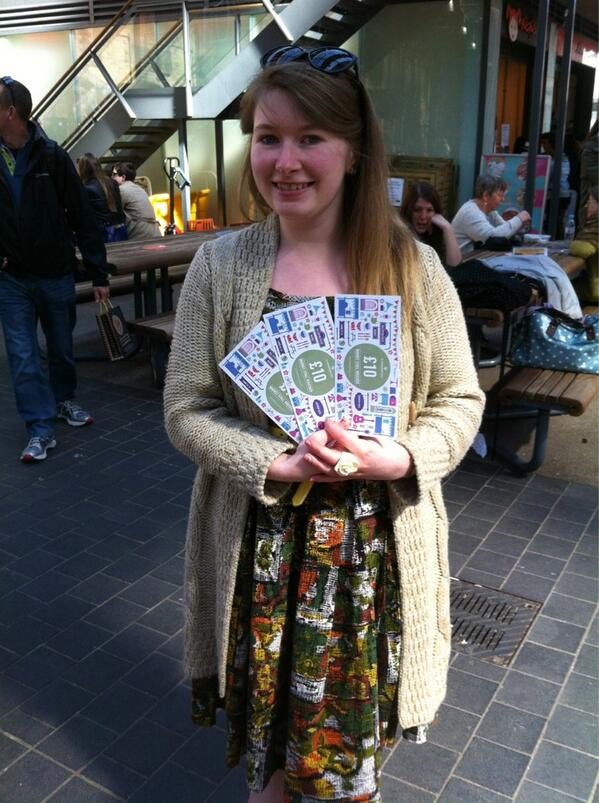 With the excitement of winning and the vouchers in my hand I was eager to find something to buy. I was thinking in my head that the vintage fair was slightly like a carboot sale, in that if you see something buy it as soon as you see it as it will be gone. Off we go!
However I held back for a good few hours and wandered around in circles examining each and every stall about five times before deciding what to buy and most of the items were still available.
I looked at dresses, vintage bread bins, cups, plates, spoons, shoes, handbags, purses, satchels and coats. This vintage fair has a lot to offer and lots of friendly stall holders. However, most of the stall holders don't like you taking pictures and have signs saying no photographs allowed, which is a shame as I love taking pictures and like to share what I have seen. But I snuck in a few like the ones below. Looking at the image below is making me think I should have bought one of these purses now. They are beautiful.
There was a stall that had lots and lots of rings in Tupperware. I tried on about 30 to 40 rings, I picked 2 and even got several stuck on my fingers. Which I removed with hand sanitize. I spent a good 30 minutes examining this stall, but in the end put the rings back as I wasn't sure that I really wanted them. Unfortunately the seller would not allow a picture of his stall. So here is a photo of a card stall that had amazing cards.
More lovely vintage items, I had my eye on this yellow bread bin but decided against it and held out to see the rest of the fair first.
After wandering around, we stopped for lunch and the selection of food they had available was amazing, from street food to fancy restaurants. I decided on Lebanese food
and my boyfriend choosing a very spicy Caribbean mutton curry.
Watching him eat this was very amusing, as he was slightly uncomfortable not being used to eating spicy food.
The stall where I chose my meal
Both our meals were delicious nod I recommend you try the places out.
After lunch we hit the stalls again and this time I was out to use these wonderful vouchers I had won. I went to a stall called Frilly Chantilly, which sold a variety of things from vintage clothing to Kath Kidston esq iPad cases.
The woman on this stall was very friendly and helpful. I picked a few items to try on and wandered off to try the items on in a makeshift changing rooms, the organisers had set up in the middle of the fair. This is thought was a brilliant idea, having been wrapped in a sheet trying on a dress in a stall a few minutes previously.
I bought a light yellow play suit with a floral pattern and a rose patterned dress, with rosé buttons from Frilly Chantilly. I am so pleased with these items as I used my vouchers to pay for them. The lady on the stall wasn't sure what they were but was happy to accept them.
I saw these and thought of Louise, from Sprinkle of Glitter, as she bought animal bags like this from eBay here is her YouTube video about them.
Lots of delicious cupcakes
at this stall with two chatty chaps
On one of my laps round I walked past a stall called Kate Rowland Illustration.
She had fantastic designs engraved onto wood which were available either as brooches or earrings. I spotted a large selection of Twin Peaks items, but the item that caught my eye was a Daria brooch.
I purchased it as I only recently discovered Daria. I intend to wear this on my coat this summer.
The last view of the fair.
After the fair, we went for a walk to regents canal and then took the train home. This was a wonderful day out and was made even better with the vouchers I had won.
Please check out the vintage fairs held by pop up vintage and the stalls I bought from.